Not Guilty
First Degree Attempted Murder
Dismissed
Home Invasion Robbery
Dimissed
Aggravated Assault With a Deadly Weapon
Dismissed
Relocation Hearing
Dismissed
Modification Request
Divorce
100% Custody, Support and Alimony
50,000.00 Settlement
Custody
Granted after 5 years
Domestic Violence Injunction
Tampa Bay Area Criminal and Family Lawyer 
Florida Attorney Offering Vigorous Advocacy in Criminal Cases and Family Law Matters 
Certain events can be life changing. A criminal conviction may stay on your record for the rest of your life and affect your personal and professional opportunities. Decisions made during a divorce can have consequences that last far into the future for all family members. It is important to retain a seasoned Tampa criminal lawyer to represent you if you are facing charges or an investigation, just as it is important to hire an experienced family law attorney during a divorce or another domestic dispute. Jessenia Rosales is a knowledgeable first-generation criminal defense and family law attorney. She has demonstrated her commitment to the community through substantial involvement in pro bono and volunteer activities. In 2020, she was recognized for her reputation and leadership and named as a Top 40 Under 40 Trial Lawyer by the National Trial Lawyers Association. Attorney Rosales represents people throughout Hillsborough, Pinellas, Orange, Pasco, and Polk Counties. 
Criminal Defense
Prosecutors must prove all criminal charges beyond a reasonable doubt to secure a conviction. However, significant evidence may have already been gathered by the time that a prosecutor brings charges. You should retain an attorney as early in your case as possible, even as soon as you realize that you are being investigated. The defense strategy will depend on the charge and the circumstances. It may be appropriate, for instance, to raise self-defense when the charge is domestic violence battery. In a drug case, there may be constitutional defenses that would allow a criminal attorney in Tampa to move to suppress vital evidence, thereby securing a dismissal or a favorable plea deal. 
DUI
You can be convicted of drunk driving in Florida if you operate a vehicle while you are under the influence of alcoholic beverages, a controlled substance, or a chemical substance, or while you have a blood alcohol content (BAC) of .08 or greater. A first offense DUI conviction could result in up to six months in jail, a year of probation, 50 hours of community service, and 10 days of vehicle impoundment. Penalties for subsequent DUI offenses are steeper, and enhanced penalties apply under certain conditions. Strategies to fight a DUI charge may include challenging the basis for the police stop or the steps used to test the driver's intoxication. 
Misdemeanors
Examples of misdemeanors include shoplifting, disorderly conduct, driving on a suspended license, and possession of under 20 grams of marijuana. In Florida, misdemeanors may be charged in the first or second degree. If you are charged with a first-degree misdemeanor, you can face a maximum of one year in jail, one year of probation, and a $1,000 fine. Although a misdemeanor conviction is not as serious as a felony conviction, it may stay on your criminal record for the remainder of your life. This makes it important to hire a Tampa criminal attorney who can fight for you. 
Felonies
Examples of crimes that may be charged as felonies in Florida include assault, battery, sexual battery (rape), kidnapping, grand theft, and murder. They can be punished by one year of incarceration or more. There are five categories of felonies. Sentencing depends on the category of felony that is charged. For instance, if you are convicted of a felony in the third degree, such as burglary of a structure, you can be punished by up to five years of incarceration and a $5,000 fine. However, a conviction is not inevitable, and we can explore all the available defenses. 
Domestic Violence
Under Florida law, domestic violence includes any criminal offense that results in physical injury or death to a family or household member who was living in the same unit. It may include stalking, physical assault, sexual abuse, or threats of physical injury when the requisite relationship is present between the victim and the perpetrator. Domestic violence battery is usually charged as a first-degree misdemeanor. However, under some circumstances, it may be charged as a second- or third-degree felony offense that carries significant prison time. A Tampa criminal lawyer might defend these charges by arguing self-defense or questioning the credibility of prosecution witnesses, among other strategies. 
Expungement and Record Sealing
There are certain circumstances under which you may not need to be haunted by your criminal record. The expungement of a criminal record is the court-ordered physical destruction of a record by any criminal justice agency that possesses the information. Record sealing occurs when the record is preserved but kept secure and inaccessible to those who do not have a legal right of access. The record is confidential, but it still exists with a criminal justice agency. We can help you determine whether you may be eligible for expungement or record sealing and apply for all appropriate forms of relief. 
Probation Violations
A court may sentence you to probation as an alternative to incarceration or in addition to it. Probation is a form of community supervision in which you must meet certain terms and conditions. For instance, you may need to check with a probation officer regularly, attend drug rehabilitation, and submit to drug or alcohol testing. A court can revoke probation when terms and conditions are not met. A probation violation occurs if you willfully and substantially fail to comply with the terms and conditions of probation. You should retain a criminal lawyer in Tampa for a probation violation hearing to minimize your risk of serving jail time. 
Outstanding Warrants
A warrant is a court order that may authorize the police to arrest you. An arrest warrant will be issued, for instance, if the court is satisfied that there is probable cause that a crime was committed by the arrestee within the court's jurisdiction. A bench warrant is usually issued for someone if he fails to appear in court to respond to criminal charges. When a bench warrant is outstanding, any law enforcement officer whom you encounter, even if it is in connection with a minor car accident or a fire at your home, can immediately arrest you and bring you before a judge. You should retain an attorney to resolve an outstanding warrant. 
Driver's License Issues
You may face a suspension of your driver's license if you refuse to take a chemical test after lawfully being arrested for DUI. If your driving privilege has been suspended, but you drive anyway, you can face a moving violation, have points added to your license, and be required to pay increased insurance rates and fines. If you knowingly drive on a suspended license, you may be charged with a misdemeanor. A criminal attorney can help Tampa residents address these potentially challenging issues. 
Divorce
A divorce begins when a spouse petitions for dissolution of marriage in the circuit court of the region where either spouse lives. The petition needs to allege that the marriage is irretrievably broken. It should state the relief that is requested from the court. In Florida, each party must give specific financial documents and a financial affidavit to the other party within 45 days of the petition being served. If child support is at issue, a guidelines worksheet must be filed with the court.  
Alimony
Also known as spousal support, alimony is a legal obligation for one spouse to provide financial support to the other after a divorce or separation. The purpose of alimony is to help the receiving spouse maintain a standard of living like the one they enjoyed during the marriage. The amount and duration of alimony is determined by a variety of factors, including the length of the marriage, the earning capacity of each spouse, and the standard of living established during the marriage. Alimony may be temporary or permanent and can be paid in a lump sum or as ongoing payments. It is important to note that the laws surrounding alimony vary by state and jurisdiction, and it is always best to consult with a qualified attorney to understand one's rights and obligations regarding alimony. 
Child Custody
Often, child custody (time sharing) matters have long-term consequences for a child's well-being. In some cases, the parents agree to a parenting plan through informal negotiation or a form of alternative dispute resolution. When the parents cannot reach an agreement, the judge will determine a custody arrangement based on the child's best interests. Courts can consider any relevant factors to make this determination. Relevant factors may include which parent is more likely to meet the child's needs, which parent is more likely to encourage frequent contact with the other parent, which parent is more likely to provide a consistent and loving relationship, any history of abuse, and the child's need for continuity. 
Domestic Violence Injunctions
Attorney Jessenia Rosales also can help a victim of domestic violence ask for an injunction or protective order against the perpetrator. The court will consider all the relevant factors alleged in a victim's petition for an injunction, such as any threats or attempts to harm the victim or family members, any use of weapons or physical restraints, any destruction of personal property, and any other actions that would cause the victim to have reasonable cause to believe that harm is forthcoming. If the court is convinced that the petitioner is a victim of domestic violence, a temporary injunction will be ordered. The temporary injunction lasts until a full hearing can be held, or for at least 15 days. The outcome of the full hearing can have consequences for family law matters, such as child custody. 
Paternity and Maternity Suits
Parents have rights and responsibilities relative to their children. Paternity suits are used to establish the identity of a child's biological father, while maternity suits determine the identity of the biological mother. These suits are typically brought by either the child, the mother, or the putative father to establish a legal relationship between the parent and the child. This relationship can have far-reaching implications, including child support obligations, custody arrangements, and inheritance rights. Paternity and maternity suits are an important step in securing the future of children and ensuring that they receive the support they need from their parents. 
Retain a Dedicated Florida Attorney to Protect Your Future 
Whether you are trying to keep your record clean or preserve your relationship with your child, you should consult experienced attorney Jessenia Rosales. Call us at (813) 842-1425 or use our one form to set up a consultation with a criminal lawyer in the Tampa area or discuss your options in a family law matter.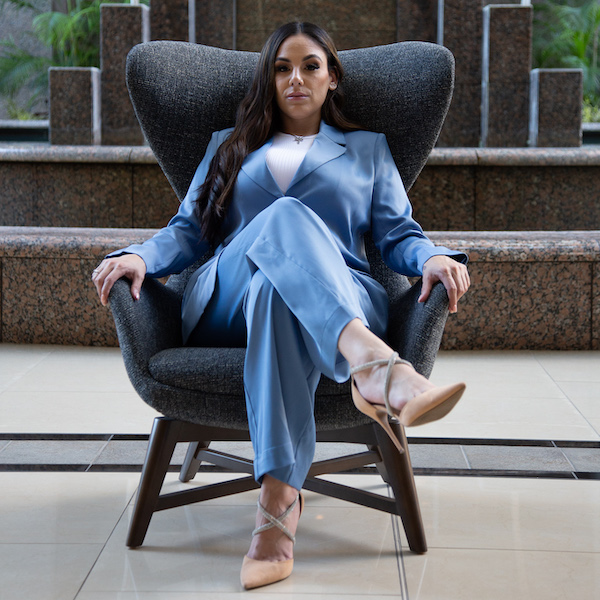 Meet Jessenia Rosales
Jessenia is a first-generation Criminal Defense and Family Law attorney. She earned a Bachelor of Arts in Criminology with a Minor in Psychology from the University of South Florida. She then earned her law degree at Western Michigan University Thomas M. Cooley Law School in Tampa, Florida, graduating with honors.
Our Location
Client Reviews
Get in Touch
Fill out the contact form or call us at
(813) 842-1425
to schedule your free initial consultation.
Free Initial Consultation

Available 24/7

Hablamos Español